December 12, 2013
This Week, Come to Encore Boutique! Jewelry is On Sale!
We have some wonderful custom items by Carolyn George on sale, and a large selection of great looking earrings, bracelets, rings and necklaces!
All 20% Off Thursday, Friday and Saturday!
Come on in for gift ideas for your list this Christmas! Holiday Shopping Season is well under way, and we have some terrific jewelry and fashions that are certain to brighten your day!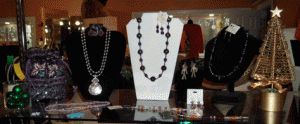 A wide variety of necklaces and earrings!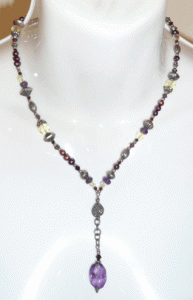 Elegant and beautiful necklaces! This one is fun and purple! Others are fun, but not purple. Still others are less fun, but still very appealing. We have a wide variety!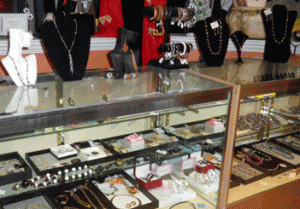 We have a great selection – Come on in!
This Season, help Encore help the Marine Reserve's Toys for Tots Program!
This year, we will be accepting new, unwrapped toys for the Marine Reserve's classic holiday program!
Bring them into Encore by this Saturday, December 14!
Help spread some holiday cheer!
Christmas Gift Shopping? Gift Certificates are Available!
Give the Gift of Encore!!!
Looking for Party Wear? Check Out These Dresses!
More great looking fashions for our wonderful customers!

Strapless wool gown in heather! (Purple).

This Black Gown is trimmed in Ostrich Feathers!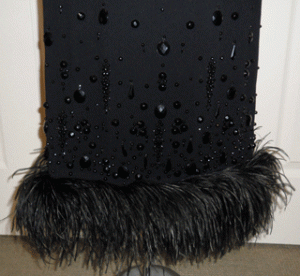 Ostrich Feathers! That's Right!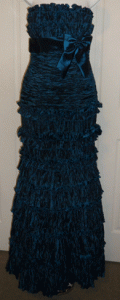 Dance In The New Year in this Beautifully Tiered Teal Gown!
Say that fast tree thimes!
We love to see you at Encore!
You'll Find Store Discounts from 20-50% Off!
We hope you're having a Great Holiday Season!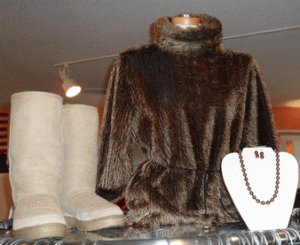 These are Ugg boots!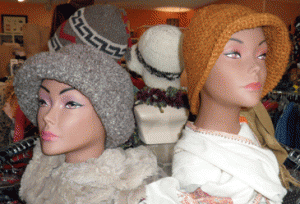 Lots of Great Hats!
Come in to Encore Boutique!
Your Award-Winning Favorite Place to Shop!
Thanks!
Come into Encore and have fun while you shop! See you soon!
JOIN OUR FREQUENT SHOPPERS CLUB!
GET A CARD! GET REWARDS!
Come On In And See Us!
[1]Patti@Encore-Boutique.com
[2]www.encore-boutique.com
Encore Boutique 3401 University Dr . Durham . NC . 27707 919 . 403 . 0495