January 17, 2014
Great New Items at Encore Boutique!
Lots of Items now Discounted!
Come In and Shop!
It's a beautiful new year, and we're looking forward to seeing you here at Encore Boutique!
We already have some great new items available here at the shop, and we're putting new arrivals out every day – all at great prices for the great quality you've come to expect.
Come in and see items like these!
New Ugg boots, Never Worn!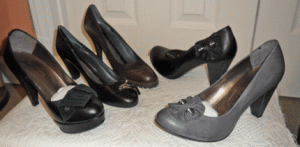 New, Never Worn Shoes!

Sparkly, Shimmery St. John Gown – Reduced! Last Chance!
You'll LOVE These Colorful and Unique Jackets and Vests!
Add Some Color to the Winter Season!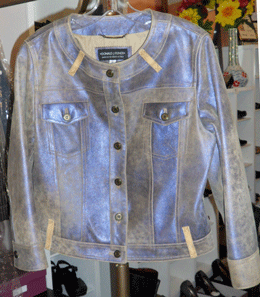 This Donald J. Pliner metallic purple leather jacket is something we've never seen before!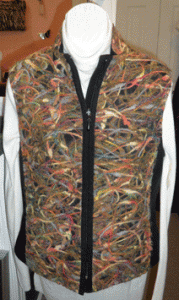 Colorful and Warm, this Carlisle Vest will look great on you anywhere!
Lots of Clothing and Accessories are Discounted! Come In and See!
We have great looking tops and sweaters, blue jeans and slacks, shoes, boots, jackets and bags.
Come check out our leather jackets and coats!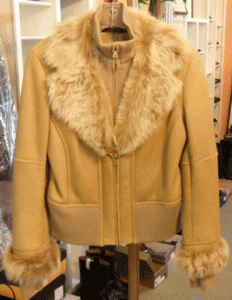 A great looking Elie Tahari will look great on you!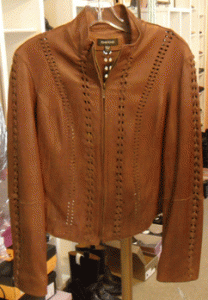 This bebe jacket is cropped at the back, with some great detail and stitching up and down the sleeves and front!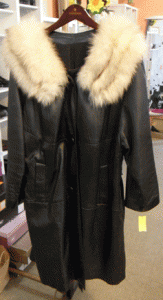 This lined, knee length leather coat features fox fur trim!
Come in to Encore Boutique!
Your Award-Winning Favorite Place to Shop!
Thanks!
Come into Encore and have fun while you shop! See you soon!
JOIN OUR FREQUENT SHOPPERS CLUB!
GET A CARD! GET REWARDS!
Come On In And See Us!
[1]Patti@Encore-Boutique.com
[2]www.encore-boutique.com
Encore Boutique 3401 University Dr . Durham . NC . 27707 919 . 403 . 0495